Balcony Shade Net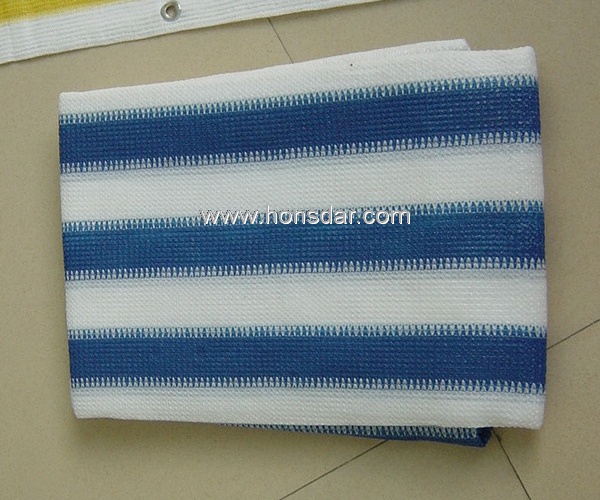 Product name : Balcony Shade Net
Balcony shade net
are knitted of an all-weather polyethylene fabric that keeps out 90% of UV rays, yet
allows air through. That combination reduces the indoor temperature, and also allows some light to filter in
so you can keep an eye on the out side. Balcony shade net will withstand heavy wind, abrasion, and is UV
stabilized. Fashion relaxes products.
Material
:
high-density polyethylene (HDPE) and UV
Weight
120g/m2 up to280g/m2, usually 150 g/m2, 185 g/m2
Size
Different sizes available, width 50cm,75cn
Color
Any color is available .(yellow, green, grey, blue/white, grey/white, yellow/white, etc.)
Service life
3 years to 10 years with different UV protection
Balcony net can be widely usded for sunshade in balcony and window curtain.
In pieces
: 3 pieces or 5 pieces/plastic bag
Related Products :