Tarp with reinforced bands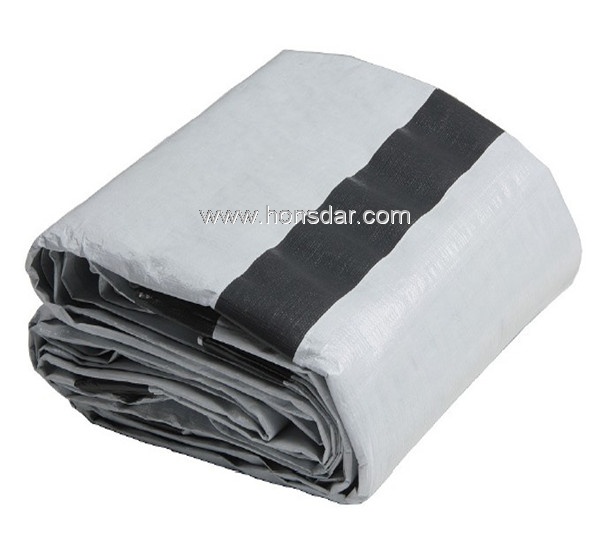 Product name : Tarp with reinforced bands
Specifications
Grey PE Tarpaulin With 6 Reinforced Bands of 7.5 CM Each, Made of 100% Virgin PE,
Black Inner Fabric HDPE Woven, Both Sides( Grey) LDPE Laminated.
Weave Mesh: 14 x 14, usual finished Product using 190GSM.
1. Tarpaulin Rolls:
Width: 2 Meters, 4 meters, Length 50 meters, 60 meters.
Folded in a Roll with width of 2 meters.
2. Ready Made Tarpaulin:
All four Edges Heat-sealed With or wihout PP Rope In Hem.
One Aluminium Grommet Every 1 Meter Interval, or you choose no grommet.
Reinforced Plastic Patches On Four Corners or not.
Related Products :