Swimming pool shade sails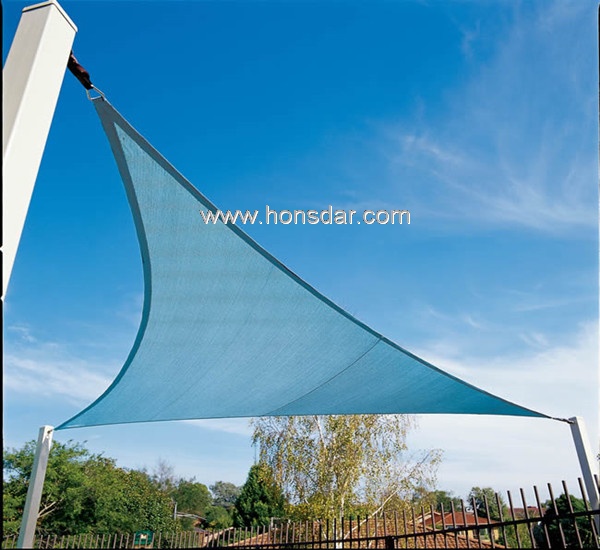 Product name : Swimming pool shade sails
SUN SHADE SAIL DESCRIPTION
Do you want be relaxed in the swimming pool without worrying about the UV when summer comes?
Do you want to make your back yard out standing?
Do you desire some cozy afternoon nap outside in the summer?
Get a sail canopy right now!!! Better than any parasol!
Just get a sail canopy and everything will be so nice to you!
This item features heavy-duty nylon webbing around perimeter of sail for extra strength, along with Stainless Steel D rings which are double-stitched to webbing for attaching mountings. They can be used to create your own cozy shade anywhere. These sail canopies are made of breathable woven material, keeping you cool even in blistering sun. 95% of UV rays blocked, perfect for spaces a parasol won't cover, like over the pool or a child's play area.
You can create a special focal point in back yard with different shape of canopies which not only provides double protection but also a relax center.
It is a perfect accessory for garden picnics on hot summer days.
Related Products :